Give An Experience
Give an experience is the best option when it comes to zero-waste gifting and it can get extra special if you can do it together.
Some of the classics are Dining Out, Brunch, Massage, Facial Treatments, Manicure, Painting Classes (with wine, of course), a Float Session...
Unfortunately, none of these activities are possible during a pandemic. It won't be long though until all these services are back up and running. Meanwhile, you could get pampering vouchers from websites like Grabone and Groupon and meal vouchers from SOS Business. A great way to support the local businesses during this tough time while spoiling your mama.
Plants
Who doesn't love indoor plants these days? Give Plants delivers NZ wide and their packaging is recyclable. If you're a talented DIY (or not even that talented, to be honest) you could try to make a Terrarium or a DIY Mason Jar Herb Garden
DIY Mason Jar Herb Garden via Crafts Unleashed
Books
Books are always a remarkable gift. I love buying second-hand from OP Shops, TradeMe or Facebook Marketplace. However, I understand that sometimes people feel uncomfortable about second-hand presents, or perhaps they can't find the title that they're after. In this case, all the big New Zealand book stores are operating online.
DIY Body Care
Homemade body care products can be quick and easy to make.
You can DIY some pretty great beauty products with simple and natural ingredients, many of them are already in your pantry. Your mum will be super impressed! Check the Mommy Potamus website for some natural amazing recipes.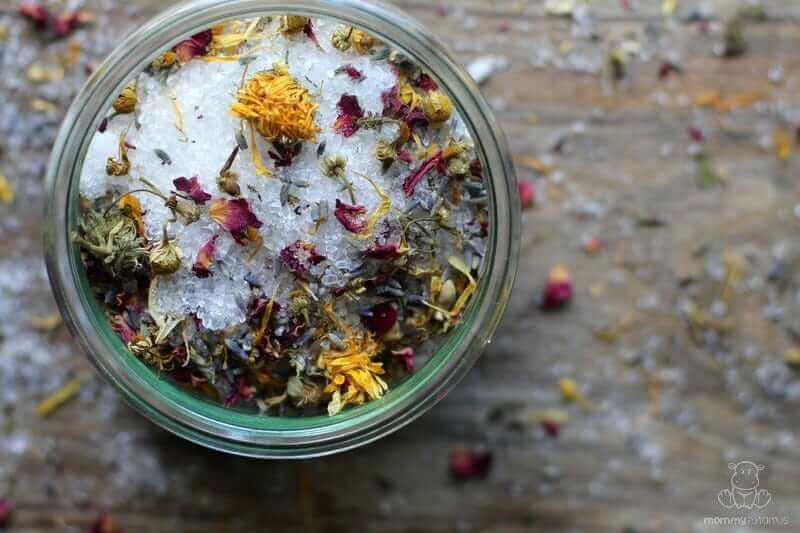 Relaxation In A Jar from Mommy Potamus
A gift in a Jar
Another DIY that will make your mama proud. Jams, Chutneys, Kombucha, a Sourdough Starter, Cookie Ingredients. The Zero Waste Chef has some pretty amazing options for Gifts in a Jar. If your mum is in your bubble you might not have the time to make her a Vanilla Extract, perhaps stick with a Granola Recipe? But if you're only going to visit her on Level 2, you'll have enough time to make some Kimchi!
Zero Waste Kitchen Starter Kit
If your mum likes high quality and natural products the Eco Stuff bags are the perfect gift for her. Unbleached, Washable, Certified Organic and Ethically Made these cotton bags are simple and durable. Pair with the Wooden Brush Kitchen Set for a complete Zero Waste Kitchen Starter.
Zero Waste Shopping Starter Kit via Eco Stuff
Menu Post Photo by Dmitry Mashkin on Unsplash